[NEWS] NEPCON Vietnam 2019
본문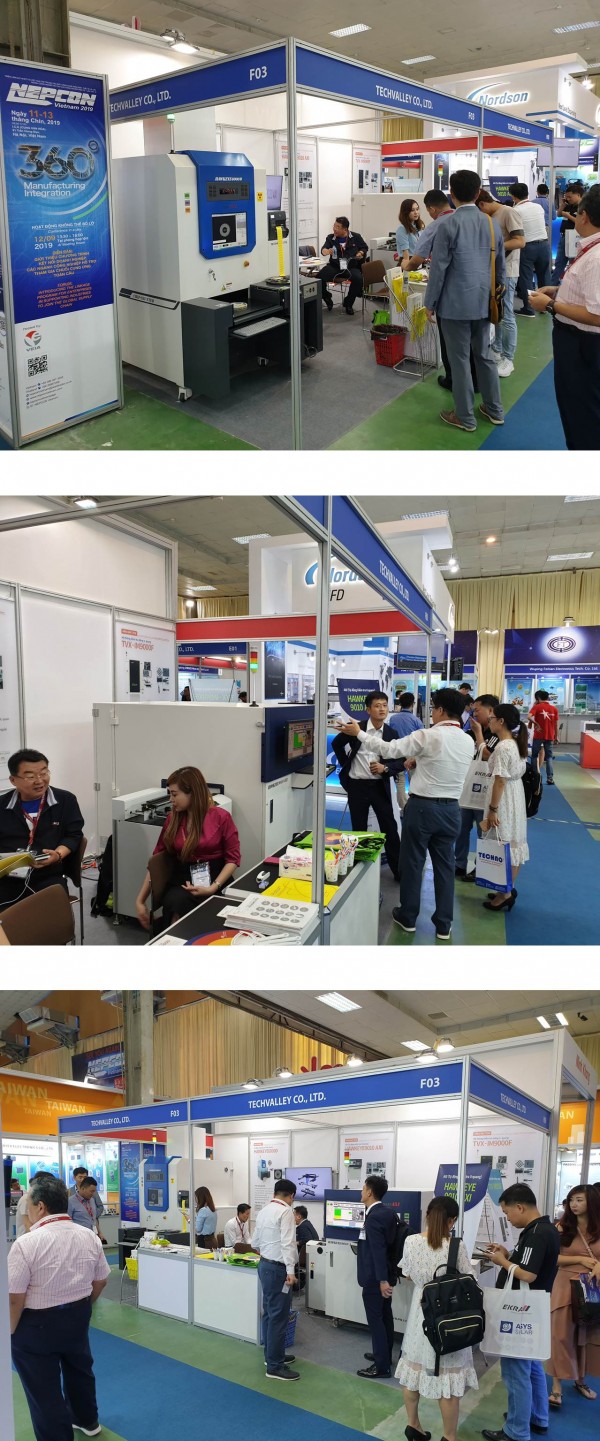 [NEWS] NEPCON Vietnam 2019 (Hanoi, VIETNAM)
- Period : 11th Sep, 2019 ~ 13th Sep, 2019
- Venue : International Convention & Exhibition Center (Hanoi, VIETNAM)
Techvalley was participated in NEPCON Vietnam 2019 from 11~13 September 2019 at the
International Convention & Exhibition Center in Hanoi, Vietnam.
Techvalley exhibited and promoted two main equipments such as HAWKEYE9010 AXI and HAWKEYE6000D at this Exhibition.
This year's NEPCON Vietnam 2019 Exhibition in Hanoi is a joint effort between the Vietnam Electronic Industries Association (VEIA) and the Ministry of Commerce, Industry and Energy (MOIT).
Through the gathering of the latest technologies and solutions from brands around the world in the field of SMT and through 
on-site forums and conferences.
It was evaluated that it showed the trend of the global market well.